ALV (S) - END TO END MMS APPLICATION
ALV is designed to use Iwane geo terrestrial imagery using which one can enjoy all the functionality of ALV without using any commercial GIS software. This Lite version can be used by non professional and can benefit by the unique advanced features.
ALV (s) is lite version of MMS software and designed to perform every feature except GIS feature. Complete stand alone solution for navigating street level video's and includes a comprehensive set of tools like geo tagging, measurement, import CG, etc...
​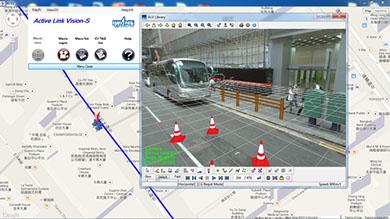 ALV (s) is a "ready to go" desktop application built on top of ALV SDK linked with Google maps for installation on Windows systems. The ALV (s) integrates imagery of Google maps and provides an extensive set of mapping and measurement tools allowing you to unlock the power of Iwane's 3D geo spatial Video/Imagery.
​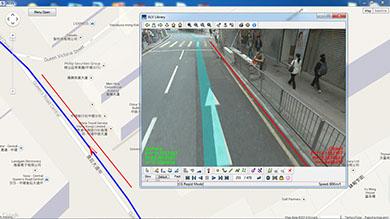 Working with ALV (s) is easy, simple to install the ALV (s) and browse 3D geo spatial data (MMS content) to utilize the unique features of ALV (s). All set of video controls are provided in ALV so as to perform the video playback and forward. Skip by frame or jump to particular frame is also provided in the interface. Easy registration of geo referenced Video's, data management of videos and navigation are the key elements in ALV. Many of our user's use lite version of ALV which helps them to use all functionalities of ALV with comparative less cost. All the functionalities are nearly the same as in ALV for ArcGIS application except the mapping capabilities. Some of the key features are as follows.
Key Features
■ Flexible – browse geo spatial video's only and ready to use.
■ Top-down views – 3D geo spatial Video's from Iwane MMS system and high resolution satellite imagery and road map views from Google Maps.
■ Ready to go out of the box – ALV (s) requires no development expertise and is simple to use.
■ Comprehensive and customizable - an extensive set of measurement and mapping tools to leverage your geo spatial Video's.
■ Cost effective - No need to have other GIS engine / Software's which reduces the cost of operations drastically.