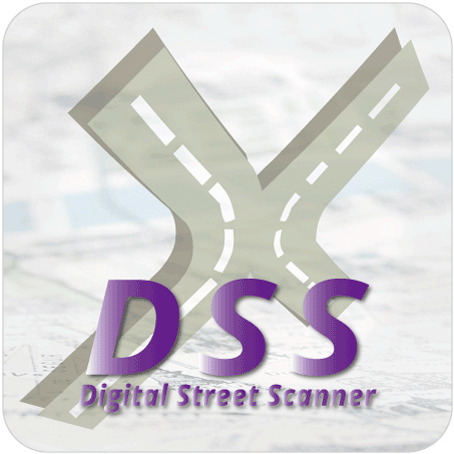 Digital Street Scanner
for making geo referenced ortho photo
Digital Street Scanner -Ortho Tool is software to process ortho images of the road surface and also has a capability of producing series of continuous images along roadside. DSS is proprietary software which import post processed MMS data and produce high resolution ortho photo of road surface automatically.
​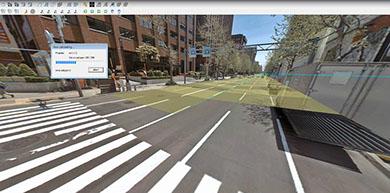 Overview
The CV (Camera Vector) image of road slope and the buildings are automatically analyzed and image is plain metrically projected as the road surface image. Further, high resolution ortho image of the road and the continuous image of the street side can be processed. The output ortho image is in GeoTIFF format and can be imported into any GIS software.
​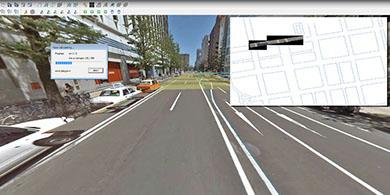 Features
■ Fully automatic extraction of road surface (One-click operation for processing)
■ Ortho rectified image processed by analyzing road topography
■ High ground surface resolution : 1 cm per pixel approx
■ The output is in the format of GeoTIFF which is supported by most of GIS software's.