IAS - Iwane Aerial Mobile Mapping System
For Aerial Mapping
Iwane Aerial System (IAS) is the aerial shooting system which we developed in-house. It is remotely controlled by an operator using the flight simulator. It consists of a camera with wide lens (@9FPS, 2,700 X2,700 Pixel), a small computer with SSD (540GB), and a GPS (base & rover). The entire flight time in one time is around 25 minutes at maximum (depending on the pay load ) but it can extend by just changing the battery.
The data captured can be processed using imaging processing software and it can further browsed in ALV application for analysis and to extract information. The two datasets i.e. terrestrial MMS data and IAS can be fused together in the MMS application like ALV2.0 and used for variety of application's but best suited for disaster mapping & management, law enforcement , wide area surveillance and GIS & mapping purposes.
Mobile Mapping GEO-DATA FUSION: a unique combination of aerial and terrestrial 360 degree geodata.An excellent geocontent for situational awareness, geo intelligence, mapping of premises, disaster management, mitigation, emergency preparedness & response.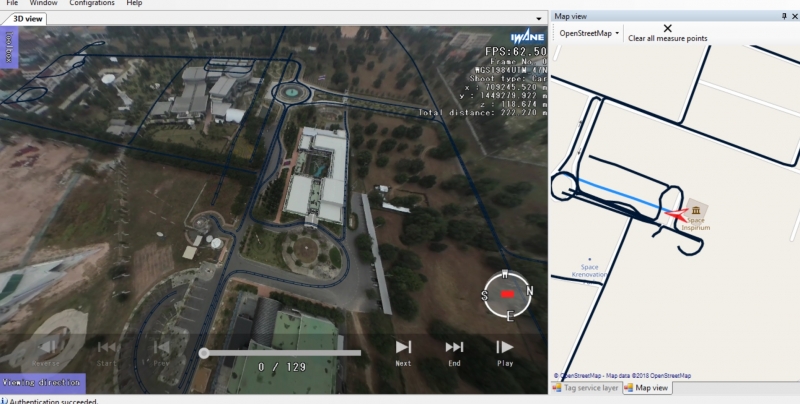 Aerial and Terrestrial Data ( Captured from UAV and MMS )
Try the data online by clicking weblink below.
https://sns.iwanelab.com/mercury/webalp3.1/demo/demoKP.html ( online demo)
https://www.youtube.com/watch?v=hWVTPesJFfQ ( Video )