Backpack MOBILE MAPPING SYSTEM
for indoor mapping
Iwane Backpack MMS is a handy and compact shooting system to capture 360 degree all surrounding geo referenced Image and build 3D CG Models. It is designed to capture areas where the roads are in-accessible like narrow lanes. It is best suited for shooting at park, garden golf courses, mountains, shopping mall, underground street, airports, exhibition spaces, manufacturing plant, and other building interiors to make rich contents.
​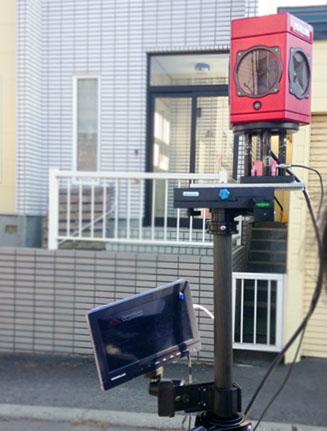 Key Features
■ New product design which is revolutionary and connected with camera, battery, shooting PC by dedicated frame.
■ Can shoot at less vibration as a special support is provided to avoid much movement during the shooting.
■ Can continuously shoot in a row and the shooting can be continued by only changing the battery and recording media.
■ Has dedicated data acquisition software for MMS data acquisition with a touch screen panel. The application helps in camera settings, start recording and stop recording, etc.
​
Benefits
■ Architectural, Engineering and Construction Contractors can visualize a job with backpack MMS generated geo referenced spherical video and 3D CG Model.
■ Mechanical, Electrical and Plumbing professionals will gain a comprehensive view of projects.
■ Law Enforcement/Public Safety/First Responders benefit by acquiring total situational awareness of an indoor environment.
■ All Owners/Facility Managers
​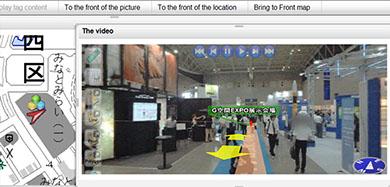 Holistic 3D indoor geospatial Views
■ Plant and factory facilities
■ High-rise office, residential, and government buildings
■ Airports, train stations and other transportation facilities
■ Music halls, theatres, auditoriums and other public event spaces
■ Covered pedestrian concourses (above and below ground) with platforms, corridors, stair locations and ramps
Numerous technical advantages
■ Extended range of operations
■ Able to start mission anywhere; indoors or outdoors, no need for GNSS.
■ Simple and refine workflow
■ Long battery life
■ Perform wide area mapping at low cost
■ Data can be leveraged with existing enterprise GIS systems
Deliverables
■ Omni directional Video
■ 360 degree data without dead hole
■ Vibration Stop Image
■ Flexibility for Geo tagging
■ Flexibility for Measurement
■ Geo-referenced Omni directional Video
■ Populate line , point and polygon
■ 3D Computer Graphics Models
■ Export models to different formats